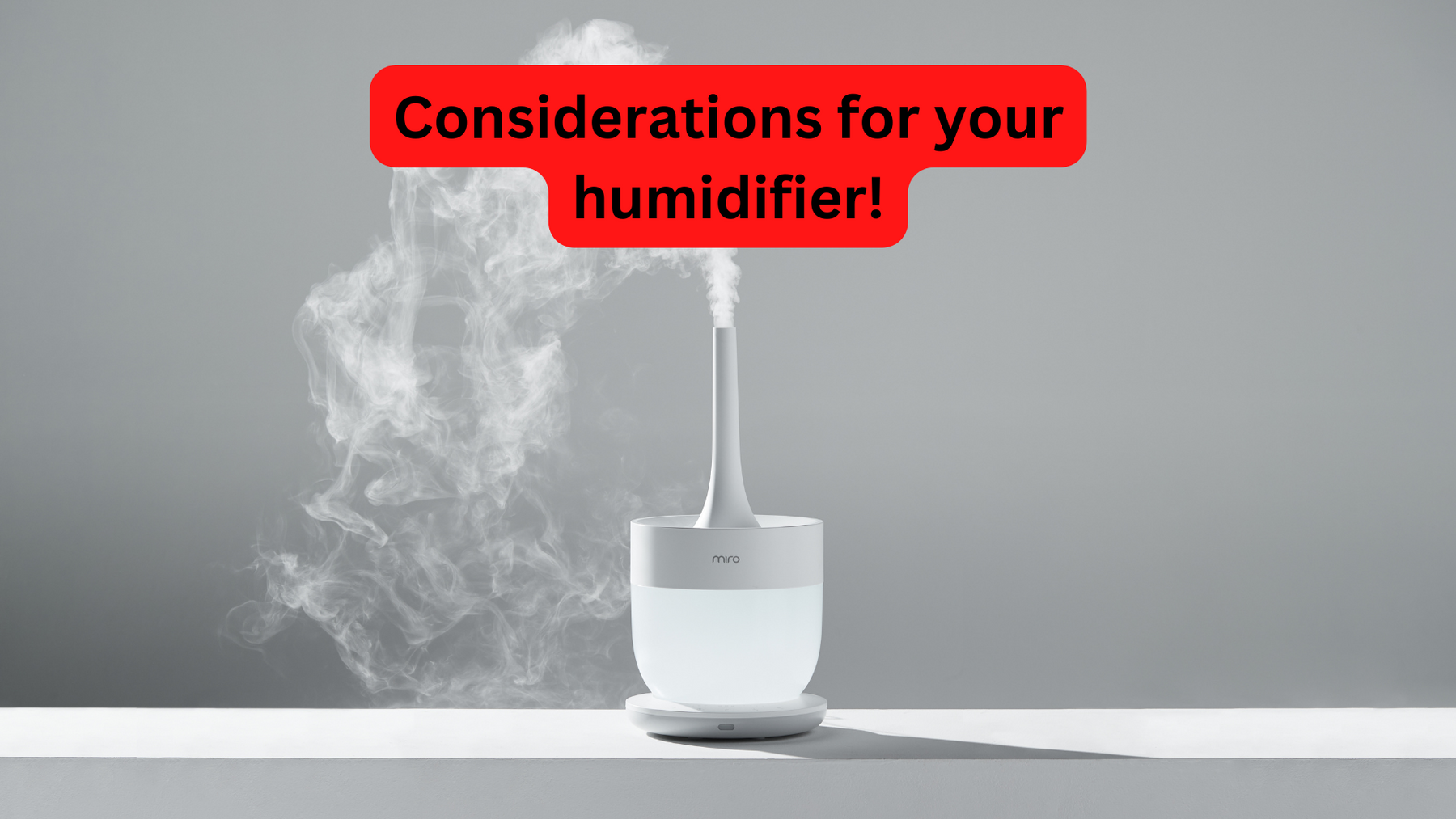 Considerations for Your Humidifier
It can be a bit daunting trying to determine the right humidifier that is right for you. Whether you are purchasing a humidifier for your health or getting a humidifier to help your newborn sleep, it is important to be well-versed with the humidifier you will buy for optimal use. We will go over some helpful things you should know about humidifiers along with advice concerning particular humidifier models that you should consider.
Cleanliness
Trying to keep your household items clean can be a demanding task. Your ability to clean your humidifier will directly relate to the performance of your humidifier. Make sure to research the humidifiers that you are looking at purchasing to see if they are easy to clean. If you need some suggestions for humidifiers to look at, you should look at the humidifiers made by Miro. Particularly, the Miro NR08M is a model that I would recommend. Out of all the humidifiers that I have owned, the Miro NR08M has been the easiest to clean. Humidifiers that are not easy to clean are not only a headache but can also lead to health risks if parts of your humidifier are too difficult to clean. Humidifier parts that are not cleaned are susceptible to bacteria and mold growth.
Operation
Simplicity matters. You do not want to own a humidifier that is too complicated to operate. Your humidifier should be a nice addition to your home and not something that is a nuisance. I would also recommend getting a humidifier that has a timer and humidity control. These are important features if you want to regulate your home's humidity level to an optimal amount. I recommend the Miro NR08M for this reason also. Operationally, the humidifier is super easy to use and I can set the humidifier to the exact settings I want with a few touches.
People
Do you have multiple people in your home? Or pets? If you have young children or pets prone to knocking things over, I would stay away from warm mist humidifiers as they can pose a hazard to your pet or child. Because of this, I would look at ultrasonic humidifiers as these types pose limited risks. If you have a larger home, I would recommend getting a humidifier with a larger capacity to make sure that your home is humidified at the proper level.
Noise
We all know how annoying it is when a machine you own makes a constant noise that is disruptive. This is why you want to ensure that the humidifier you purchase does not make too much noise. This is especially important if you have an infant, you do not want to disturb your baby's sleep with the sound of a humidifier that is too loud. Generally, I recommend sticking with ultrasonic humidifiers as these models tend to operate more quietly than some other models I have used. However, always make sure to check out the reviews of the humidifier model that you are buying.