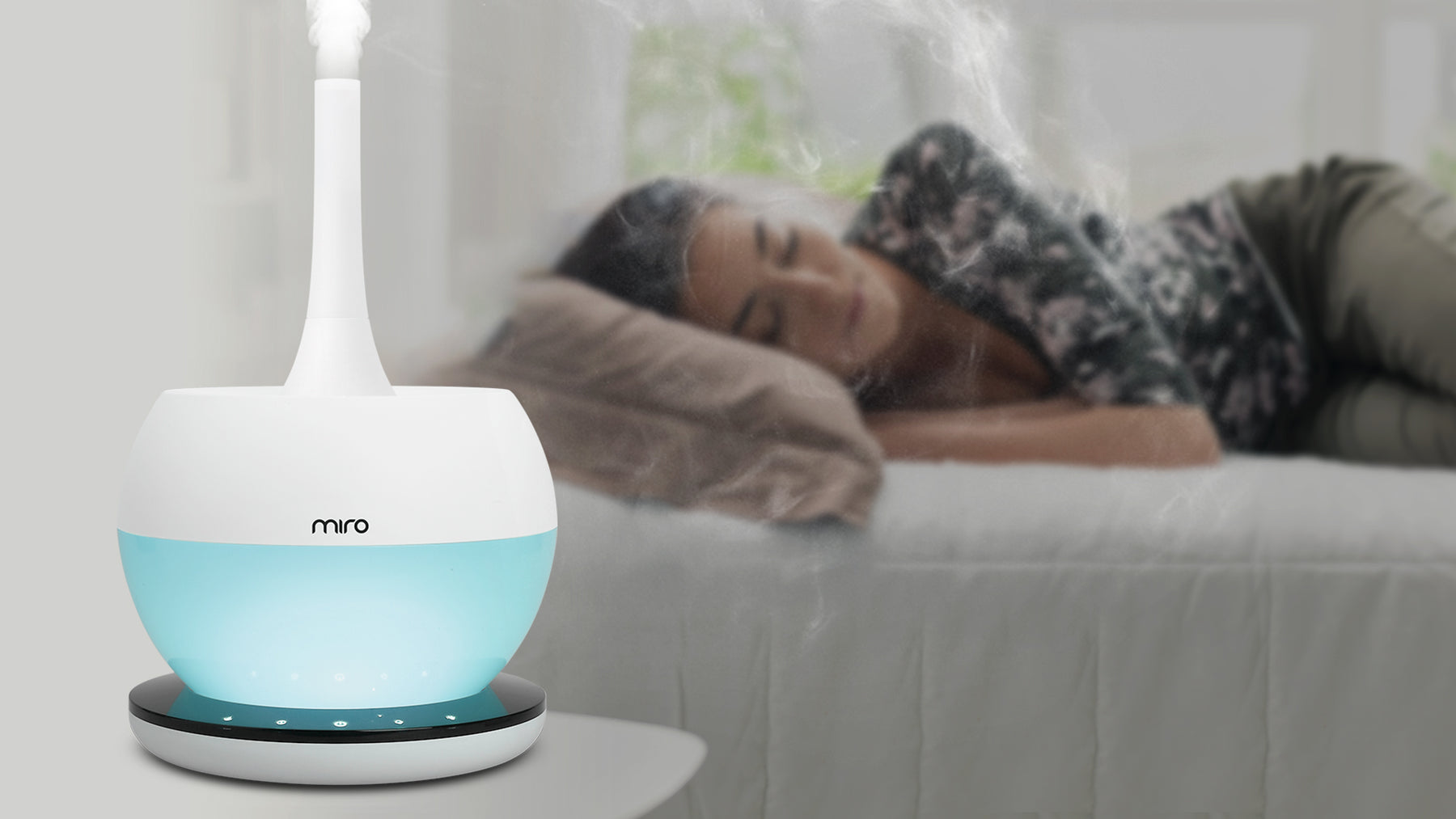 The Best Humidifier You Can Get for Nursery
There are lots of humidifiers out there. You are probably reading this post because you are on a hunt to find the perfect humidifier for your baby's nursery. We want to tell you why Miro is single-handedly the greatest humidifier you can get on the market. Feel free to request comparison videos using our support site.
Miro Humidifiers Are Easy to Clean
First and foremost, Miro humidifiers are extremely easy to clean. This is what made us famous! Other humidifier brands will tell you to use bleach, vinegar and other chemicals to clean their humidifiers. This process will be a huge headache. It will take almost over an hour to clean your humidifier. Even then, your humidifier would still be dirty because you can't reach the mist making fan which is often embedded into the electrical components of the humidifier.
Miro humidifiers are different. They can be cleaned with just dish soap and sponge. We have optimized the amount of modules so it will be a breeze to take it apart, clean, and put it together again. Just watch the videos yourself and tell me which one seems easier to clean!
Vicks Humidifier Cleaning Video
Miro Humidifier Cleaning Video
One thing to reiterate is that in cleaning videos of other branded humidifiers, you will never, ever see the mist maker fan and the ultrasonic part of the humidifier. This part never gets cleaned and it will get moldy quick! If you have an old humidifier you are planning to throw away, we recommend opening it up and seeing the mist maker components yourself. You will never want to use other humidifiers ever again.
Keep your environment perfect with the cleanest humidifier in the world!
Miro Humidifiers Are Powerful and Versatile
Miro humidifiers are modular. So the common misconception is that it may not be powerful. This is false!
Miro's 5th generation mist-maker fan can generate more mist than most of other brands. We have our R&D team to thank for that.
The power of the mist can also be easily controlled by using either an analog controller, touch station, or your smart phone. The 07 series humidifiers come with an analog controller that attaches to your humidifier. The 08 series humidifiers come with the touch station for all your controls. The 08 series humidifiers can also be used with miroT chip, which will make your humidifier a "smart home appliance". You can connect with Amazon Alexa, Google Home, and/or use Miro's own application to control and manage your devices.
Miro Humidifiers Are Easy to Maintain
Our main goal was to create a humidifier that is easy to clean and maintain. Here are some tips on how to store your Miro humidifier when you are done using it for the year. Many customers do this when summer starts.
First, unplug your Miro humidifier and dissemble.
Second, clean your Miro humidifier. Make sure to wash all modules. You can do this with just dish soap and sponge. Do not wash your controller, touch station, or DC power adapter. Check your manual for details.
Third, completely dry your Miro humidifier.
You are now ready to store your humidifier away! Make sure to take it out when the Relative Humidity (RH) drops below 30%. CDC recommends keeping your environment RH in between 30 and 60%. We always try to shoot in between 45% and 55%.
Miro Humidifiers Are Always New
Thanks to the modular design of the humidifier, you will never have to buy another humidifier ever again. If your humidifier stops working after the warranty has passed, you can reach out to us and we will identify what is wrong with your humidifier. You can simply purchase the modules for a fraction of the price of a full humidifier. Your Miro humidifier will run like a new one right away.
Great Customer Support Is Just Clicks Away
We have built a great online support system to ensure that all our customers get the help they deserve. We respond within 24 hours of your inquiry. Your product also comes with one year warranty! If it breaks within that period, we will be sending out the modules free of charge so that your humidifier can continue working for you.