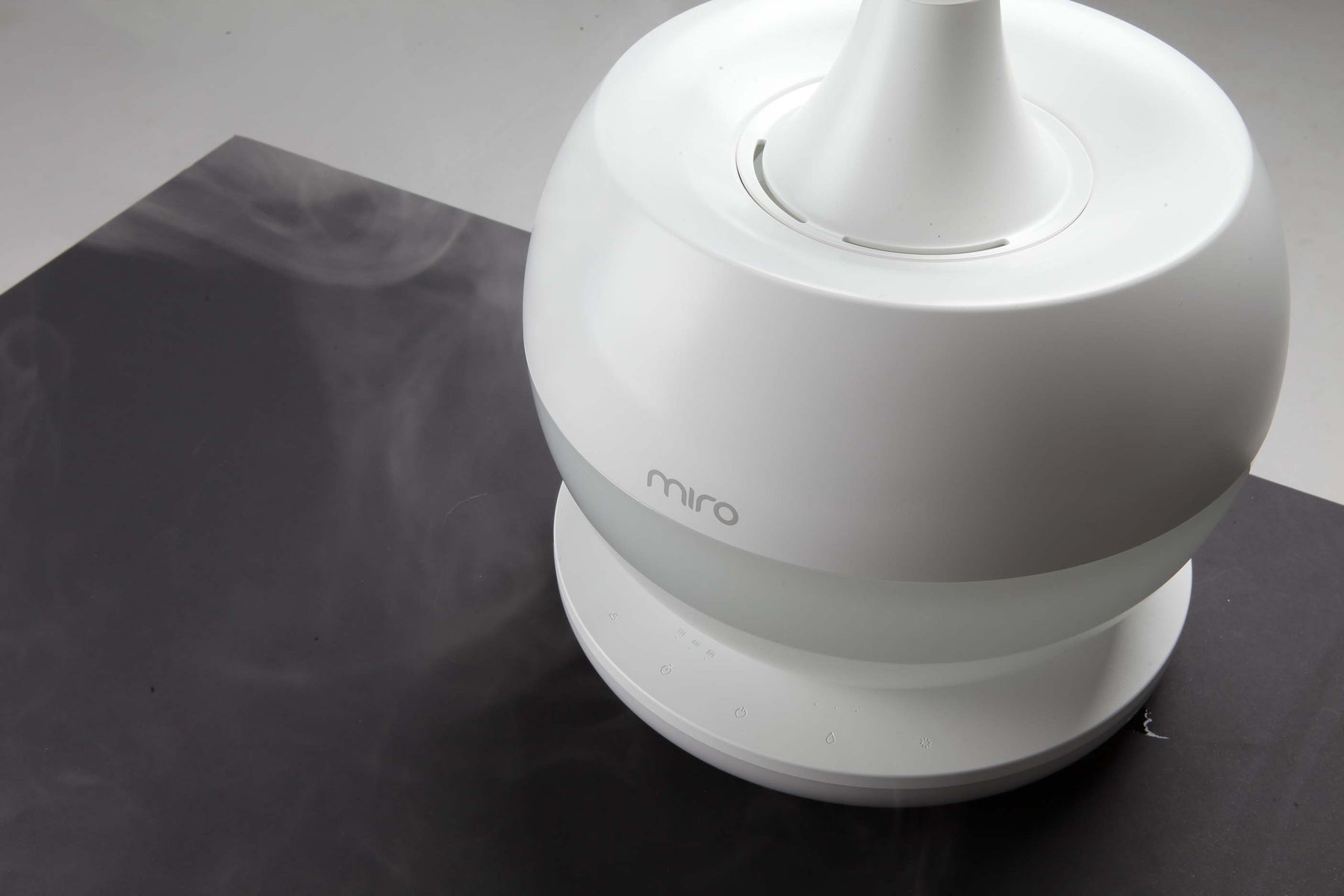 Customer Reactions to Miro Humidifiers
We wanted to compile customer reviews to showcase why customers love Miro humidifiers. We will also address some frequently asked questions in this blog post.
I bought this to use in my studio for applying eyelash extensions. I live in low humidity and need to have round 40 % humidity for my adhesive to work properly. Well, I like this humidifier so much I have it on my nightstand table so now I need a second one. I chose this one because I can take it apart and clean it. I don't want to be breathing fungus mist.
We bought this unit after seeing one at a friend's house. We are sick of the hard to clean units that develop mold and end up being thrown out. This Miro unit works great and is very easy to clean. We have it in our infant's room and it is quiet and keeps the air at the perfect humidity. I'll update in the future if there are any reliability problems, but the machine looks to be well built.
I've has this for over 8 months and it's been working great! This is the only humidifier on the market that you can fully clean. All the other machines out there get all of this crud that you can never rid of. This one is stylish and quiet. I plan to buy another one for other bedrooms in the future. Can act as an optional night light too. The best humidifier I've owned.
Before buying the Miro NR08M, I searched to find the perfect humidifier. I have bought several humidifiers (Vicks, CVS brand, etc) and each one after a few short months had the pink build up and you could just tell they were not working properly anymore (they would stink, and you could tell the air you was breathing was not clean). We have to use a humidifier every night in the winter due to natural gas (dries out our skin and sinus cavities) and we have a 6 month old, so I started searching for one that was easy to clean. That's when I stumble upon the Miro NR08M, I watched several videos and read countless reviews of how great this product was! I was so excited and bought it! The Miro is so great and I love it already! It has a very sleek design and the mist levels are perfect! I love the colors and how easy the assembly was! Clean up is a breeze! Thank you so much for this great humidifier!
---
Miro: Correct! All Miro humidifiers can be taken apart and clean it completely with just dish soap and sponge. There is absolutely no need to use vinegar or bleach. No more odd compartments that you cannot reach in your humidifier. Our mist maker fan can also be washed very easily. The mist-maker fans are often embedded into the electrical component in other brands, making it impossible to clean.
We really appreciate all the love our customers have been showing us in 2020.
Happy 2021!