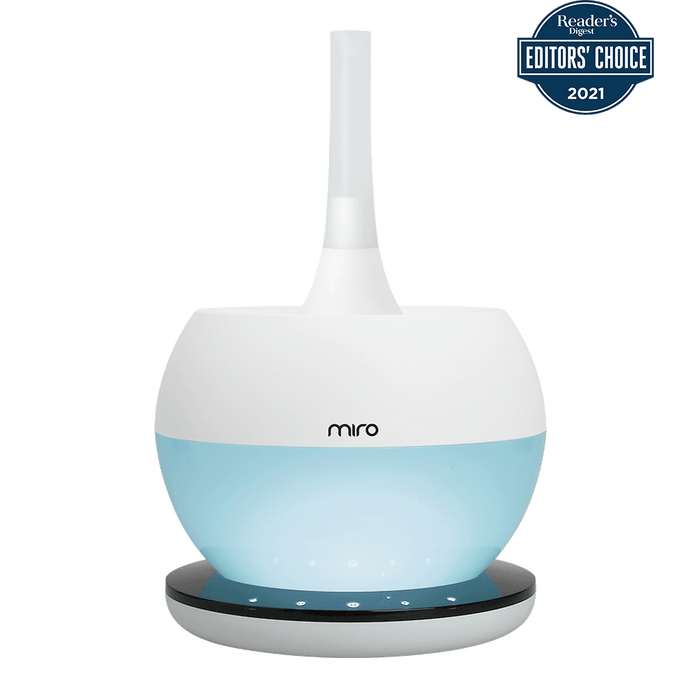 NR08M [Miro Certified Refurbished]
Original price
$55.00
-
Original price
$55.00
Customer returned (open box) is tested and is fully functional. It will have some wear and tear but can be mostly cleaned off. All refurbished Miro appliances returned (open box) are nonrefundable.
Sanitary washable design. Take apart easily, wash every surface. Refill the 1 gal. bowl without stopping operation. Easy top fill.

Miro's most powerful, and most DURABLE ultrasonic mist-maker yet. Capacity: 8hr. continuous operation at max-power. 24hr at min power. 600 sq. ft. max coverage.

Touch-panel controls. Colorful softly glowing LEDs. Cycle through the rainbow, choose a favorite color or turn lights off.

Opens in one motion, Easy assembling after washing with built-in magnets

Universal (220v-110v) to 26v DC Electrical Adapter. USA 2-prong plug, UL Certified.

The humidifier engine (mist maker) of the unit is not covered by a warranty.